The highest standards
We take pride in the standards we set and the exceptional results we achieve. Our commitment to quality is backed by a totally professional service to ensure the complete satisfaction of our growing customer base.

We understand the varied needs of our customers and have structured our company to meet those needs. We have a skilled, highly motivated workforce, trained to place the customer at the centre of everything we do.
Don't have Acrobat Reader?

Download yourself the latest version so you can view our documents

Get Adobe Reader
Our latest list of policies and procedures available upon request
Health and Safety Policy
Environmental Policy
Equal Opportunities Policy
Ethical Policy
Carbon Management Policy
Supply Chain Policy
Environmental Management System
Any others available upon request.
Quick Enquiry Form
Question, query or comment?
Contact Information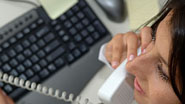 Network Installation Solutions
Cable House, 40 Westgate.
Skelmersdale, WN8 8AZ
01695 735783
01695 50023
General Enquiries: